We are refining our business focus so we stay strong in real estate industry in which we have vast experience and global presence.

IDE prudent investment philosophy, risk management and depth of industry knowledge helped us adjust to market trends before. We know how to position our brand in this difficult period and for the world ahead – while preserving the value of our portfolio.

Our path is clear: manage our portfolio for the greatest value. Remain a profitable debt business and, finally, create a thriving investment management unit so we're working with a much greater amount of money from outside IDE.

Our valuation approach is conservative, and reflects our status as a long-term real estate developer. We're using our experienced teams and proprietary risk management technology to manage the IDE portfolio to create value for customer, partners and investors.

Our focus on customers is something that won't change of course. Our business is built on customer service and attention to detail. That approach is one of the main ways we'll stay strong and competitive today, and tomorrow.

With many industry experiences, we have unparalleled capabilities. Our deep local knowledge – supported by extensive market research – makes us a domain expert. Also, our industry relationships are unrivaled.

With that kind of power, IDE aims to be a leading real estate development company in Vietnam creating fascinating living standard of tomorrow. We're secure, focused on what needs to be done over the next couple of years, laying the foundation for a strong and consistent future.

Sincerely,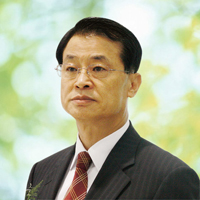 Hwang Byung Lak
General Director